Retailer Inquiry
Thank you for your interest.
Are you a retailer that would like more information about carrying a Kristian Regále product? Well, you came to the right place. Our team will gladly answer any questions you may have and provide you with a copy of our sales material.
Click here to email us or call 201-587-9800.
Below please find a few examples of our current marketing and advertising materials.
PRINT ADVERTISING
Optional logo placement available in key markets.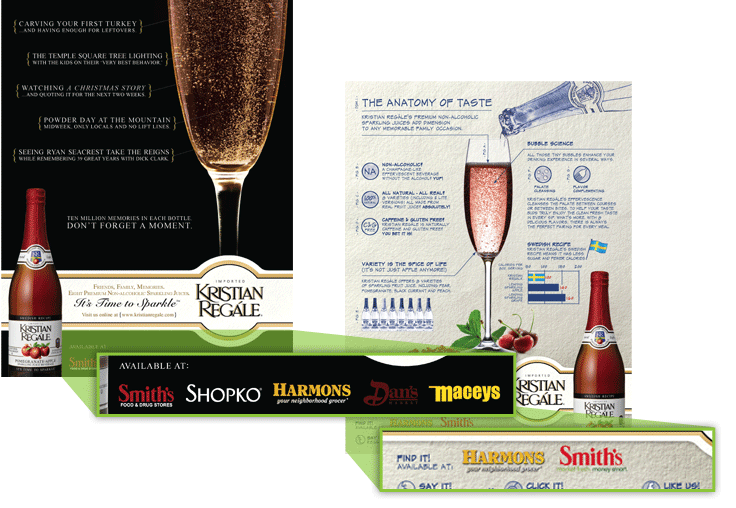 Additional Marketing Material
In addition to traditional advertising mediums, Kristian Regále offers its retailers access to their in-store material including shelf talkers, large format point-of-purchase displays, banners and signage.