Sparkling. Unique. Outstanding.
But enough about you.
This is the About Us section. Like you, we take pride in who we are, where we've been and what we're made of. You can bet your bottom krona that we turn out quite a fine product, now let us show you how…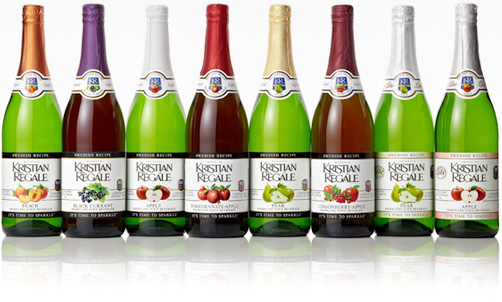 From Sweden, to Minnesota, to you.
Hey, we got here as fast as we could.
The Kristian Regále story begins, as legend has it, with a countryside bike ride through Sweden when the company's founder and her husband tasted a refreshingly delicious, all-natural, crisp apple sparkling drink – one that would change her taste buds and the rest of her life.
Intuitively, knowing how popular this unique beverage would be at home in the United States, she approached the locals for the recipe and tirelessly traveled back and forth to Sweden to perfect it. Although the story has shifted shapes over the last two decades, the ending remains the same: the KR brand was born.
From her kitchen home office, makeshift garage warehouse, and with her two sons as delivery boys, she successfully began selling Kristian Regále in the Midwest region of the United States. Soon after, four executives with significant experience in the food industry approached the working mother with an investment opportunity.
The result? A stellar business partnership, and the distribution of Kristian Regále nationally and internationally (we're even in the Caribbean!) in supermarkets, big box stores, specialty gourmet markets, natural food stores and more.
It's what's inside that matters.
But it's what's not inside too.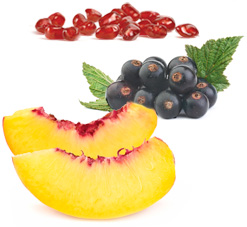 At Kristian Regále, we have our Swedish ancestors to thank for the use of only the finest all natural ingredients. Who knew then that they'd be fulfilling the interests of today's consumers. If you notice, we use as few ingredients as possible in every bottle of Kristian Regále. It was their philosophy then, and our belief now that at the end of the day it is our job to bring you something that's not only good, but also good for you. Traditionally speaking, we hope you enjoy the crisp refreshing taste of Kristian Regále as much as we enjoy bringing it to you.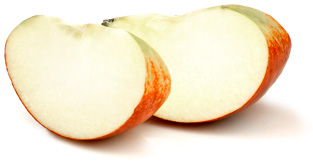 Natural Beet Sugars
Geranium Botanicals
Natural Fruit Juice
Two Thirds Less Sugar
No Preservatives
Alcohol Free, Caffeine Free
Our difference is just that, we're different.
Anything but typical!
In a stale (no pun intended) market saturated with heavy sodas, ciders and too much sugar, KR has stewed up something fundamentally different. We wanted to give people a beverage that was anything but typical so we created an all natural, non-alcoholic sparkling juice fit for any occasion. Kristian Regále is light and refreshing, high in antioxidants with no preservatives or artificial flavors. This all sounds a little to good to be true, but thanks to our Scandinavian forefathers, we've perfected the recipe.
Whether it's a night out on your deck or a night out on the town, KR is always classy… and responsible. Just when you thought we couldn't get any better, KR is certified as kosher by the Orthodox Union and proudly wears the kosher OU symbol on its label. The best part, it's all in one bottle; not many beverages can hang their hat on that. What you'll find in a bottle of Kristian Regále is not typical of what you'll find in any of our competitors' bottles. But then again, we're anything but typical.
Thank you.
Or as our forefathers would say, Tack Alla!
Okay, so we've made our point: Kristian Regále is a great tasting, 100% natural, anytime drink. This is due in no small part to the loyalty of our families and friends, our manufacturing partners and you, our valued customer. Because it is your belief that different is a good thing that has carried us through to this day.